Sundeep Mallipudi
The 4 SEO Basics You Need to Master [A beginners guide to increase their organic traffic]
Updated: Feb 27, 2020


What are the SEO Basics that every one has to know? Before getting into it let's see some stats.


Do you know, Every single day 3.5 Billion searches are made on google.
And it is reported that Google search volume is growing roughly around 10% every year.
Well, I can imagine how potential it is for all the marketers and business owners out there to capture your targeted audience from this huge market volume.
But recent studies (conducted by ahref on 31st January 2020) show that around 90% web-pages are getting no organic traffic from google and a lot of startups, small-medium enterprises and also few enterprises who have decades of presence in the market are still struggling to get their space in the search engine among their competitors. Just think, why is this happening?
So, Want to know, what to do... Just be with me till the end of this blog to know how can you attract more organic traffic from google. Lets get it to the topic.
Well, let's start with know a bit about what is SEO to make sure everything is inline before we go ahead with the On-Page and Off-Page SEO Basics.
So, as we all know Search Engine Optimization is the process of optimizing web-pages of your website to get free traffic from search engines like google.
Google will show the most relevant web-pages for a particular search term using its algorithm. There are a lot of factors for the algorithm to determining organic search page rankings, there are domain-related factors, on-page factors, off-page factors, site-level factors, and numerous technical SEO factors, the combination of all these factors will result in a web-page showing up in Google's search engine results pages (SERPs) for the various keywords related to your industry/product/service.
Just think, when was the last time you have gone to the second page of the google search results?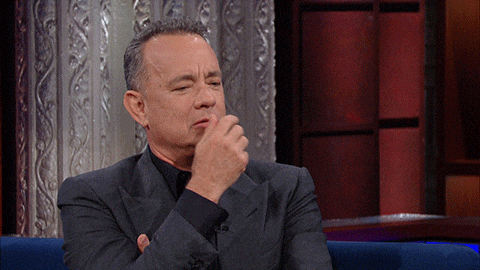 Yes, many of us don't remember because google will never give us a chance to browse through the second page for the relevant web-pages. It is so intelligent that most of the time we will get the results for which we intend to in the first instance only.
So, now that you know a bit of how google works, let's get into the 4 SEO basics you need to master.
What keywords you should target?

What kind of content should be created?

How to optimize the site for the targeted keywords?

How to get the back-links for your site?
Now, lets looking into these 4 topics individually
What keywords/search queries you should target?
Firstly, you need to understand what is your customer intent and then know what is that they are searching on google.
It's not rocket science at all!
Assume you are having an "Event Management" company in Bangalore.
Just think that you are getting married and you need an event planner in Bangalore, now how would you go ahead and search for it on google. And that is what your customers will be searching for. In this case, most of the searchers search for "Event Management Companies in Bangalore".
So to get more specific into selecting keywords, you need to know the basic search queries which your target audience might be using and with that search query you can perform keyword research on any keywords planner available out for you.
You can use Google Keyword Planner or any other tools which you prefer, I use "UBERSUGGEST" by Neil Patel and SEM Rush Keyword Analyzer which will give you an overall analysis of our keywords.
You can see the search volume of 4400 for the keyword "event management companies in bangalore". And you can see other related keywords and their search volumes as well.
Now that you have resources to select the final list of keywords, you can select a variety of keywords that are relevant to your product/service/industry and are most performing (look into the search volume, keyword difficulty) from the list of KW's.
What kind of content should be created?
Well, to start with you should have an idea about what kind of content are you going to create to the audience. As an old saying "Content is always the KING".
You should be very smart because here you need to impress google as well as the real visitors who are visiting your website. Just put your self in the visitor's shoe and think if you visit a website or blog which is very badly organized and the content is not much of use for your, why do you stay on that website you will immediately switch to another interesting website which gives interesting and unique content. Same way, your audience has 100's of option to choose from and they don't want to waste their time on the content which will not add any value to them, on the other hand, Google is even more intelligent and it will guess that people are not very much interested in your content, so as you website and it will not show up your content on top pages of Google.
A quick understanding of what content should be created.
Now that your done with creating content, you can go ahead with On-Page/technical SEO.
How to optimize the site for the targeted keywords?
To start with, write a proper, Meta Title and Description and include that in your website. Meta Title length should be 70 characters and Meta Description length should be 160 characters.
Include the keywords you have selected in the description and title tags.
You can also check your SREP Preview using "Google SERP Simulator"
Also, Include your keywords on your website page content, make sure your web-page heading/first paragraph contains your keywords which shows the relevancy of the web-page to that particular keyword.
Try to include Header Tags (H1, H2, H3, H4, H5, H6) where ever it is possible.
Now create your sites Robots.txt and HTML Sitemap.
HTML Sitemap Generator: https://www.xml-sitemaps.com/
Robots.txt Generator: http://tools.seobook.com/robots-txt/generator/
Make sure your web-page URL's are SEO Friendly and its better to keep your URL's Short
Also, make sure your website is mobile friendly and the content is accessible from a mobile device.
Now, Do a Quick SEO Site Checkup using https://seositecheckup.com/


Once you are done with the on-page optimization, you can now start creating back-links for your website.


How to get the back-links for your site?
Back-links help web-pages and websites to increase their domain authority and page authority which will help our website to rank better. Getting back-links it is also called off-page SEO.
Are back-links, so important for a website?
Yes, google always recognizes new content using the links from other external sources and it will analyze the page content and gives page authority which will also depend on the page authority of the web-page which had passed us the link with authority.
Back-links are one of the key ranking factors to rank in Google.
The two types of Back-links
Do-follow back-links will pass the page authority of the linking page to the linked web-page. Do-follow links are the ones followed by the crawlers through page authority to calculate link points for the linked web-page.

No-follow back-links don't get any authority on the linked web-page. No-follow links won't pass the page authority because of the rel="no-follow" HTML tag that tells search spiders not to count it.
Well, now you can understand that the more you get quality Do-follow back-links the more you can benefit to get improved page authority.
Also when you get a Quality back-link you will not only get authority from the link but you can also get a lot of traffic from that web-page to your web-page.
Now, how do you get these quality back-links?
It's not so simple, yet it's not impossible as well.
Try to analyze your competitor's websites and see from where are they getting these back-links.
You can use tools like https://linkminer.com/ or https://neilpatel.com/backlinks/
Once you have some idea on where are they getting links from you can go ahead and understand what type of content is getting the back-links and try to see if you have similar or better content than that or you can create better content than that. And then try to reach out to the website owners who have given the back-links to your competitors and try to show them your content, if they get attracted to your content you will be getting the back-link
The other way to get the back-links is to create some niche research reports with statistics or case studies in your industry which will help others and you will always get a back-link when people are using your status or case to explain their audience.
Here are some other ways to do link building
Try to find some web-page of websites which has inactive links and give them your content to link to instead

Create content based on the audience interest that will naturally attract back-links, social shares, and referral traffic

Share your content on social media, promote it on multiple social media platforms like LinkedIn, Twitter, Facebook, etc, join discussions forums, do comment on relevant posts (but don't spam)

Articles published on news portals will give you high-quality back-links but two things to remember is try to get it written by professionals who are into the media industry and also you need to be prepared for some budget

And finally, you can also go ahead and get some back-links from discussion forums (other than on social media), Q&A sites (like Quora), top lists, business listings, etc. but the only thing in this is most of the back-links you get from these sources are either no-follow or low authority web-pages/websites.
So, all I would say is rather than putting efforts on getting hundreds of back-links with low-quality page authority, try to strategize and get few back-links with good page authority which will boost your site in Google rankings.
To Conclude, Search engine optimization might be quite a long term process and also it took hard to compete with the website which has already got some high authority. But I think the best and most affordable way to get found to your prospect customers is SEO, with consistent efforts for improving your SEO and strategy for getting good quality back-links, over time you will be able to get your website on top SERP rankings.
So, for all those how are gearing up their SEO efforts in 2020, I believe you will all be getting good results from this. If you need any sort of help
from my side, please feel free to contact me on sundeepmallipudi@gmail.com
If you think, I missed some other essential search engine optimization basics, please let me know in the comments!
#SEO #searchengineoptimization #digitalmarketing #keyword #SEOtips #onlinemarketing #marketingdigital #contentmarketing #searchenginemarketing #digitalmarketingstrategy #digitalmarketingtips